Combining our blockchain-based certification platform with the universal healthcare provider, we are able to consolidate and fully integrate healthcare services that enable clients to register a verified digital ID, and assess and pay for the public and private sector services provided by hospitals, insurance companies, pharmacies, etc.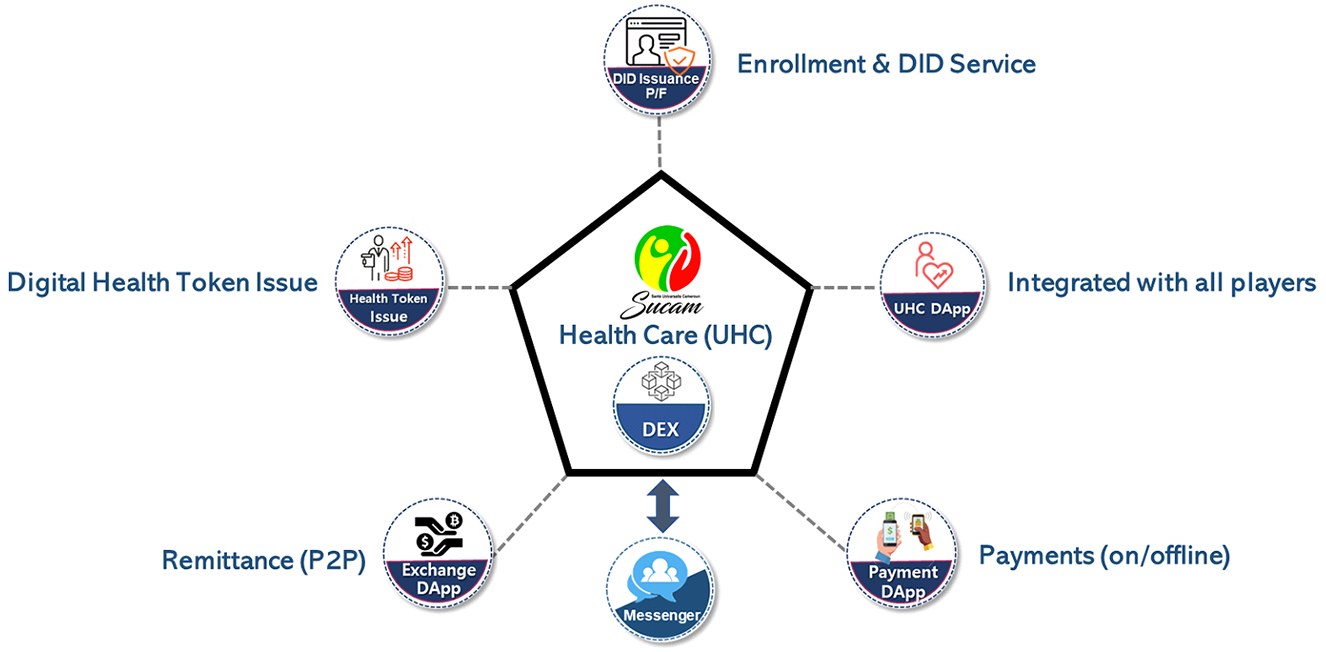 Reinforced by blockchain-based certification platform that issues UHC DIDs to customers who have completed the process of verifying and identifying their identity
Integration of all players
Enable full integration from all private and public sectors: hospital, insurance companies, pharmacies, etc.
Allows payments of hospital bills, insurance claims, and prescriptions seamlessly via the Digital Wallet with QR codes
Digital Health Token Issuance
For the payments of health insurance and medical expenses, etc.
Domestic remittance between all parties – P2P / A2C / C2A / OTC